Google Inc has finally made official the code name for its next iteration of Android! And it is Pie, folks!
Android Pie version 9.0 is here after a year of development and months of testing with early adopters, and it is fully packed with A.I. based functionality (artificial intelligence baked in). Google says its next Android version will adapt to every user's daily habits, it is smarter yet offers a simpler experience.
We've built Android 9 to learn from you—and work better for you—the more you use it. From predicting your next task so you can jump right into the action you want to take, to prioritizing battery power for the apps you use most, to helping you disconnect from your phone at the end of the day, Android 9 adapts to your life and the ways you like to use your phone.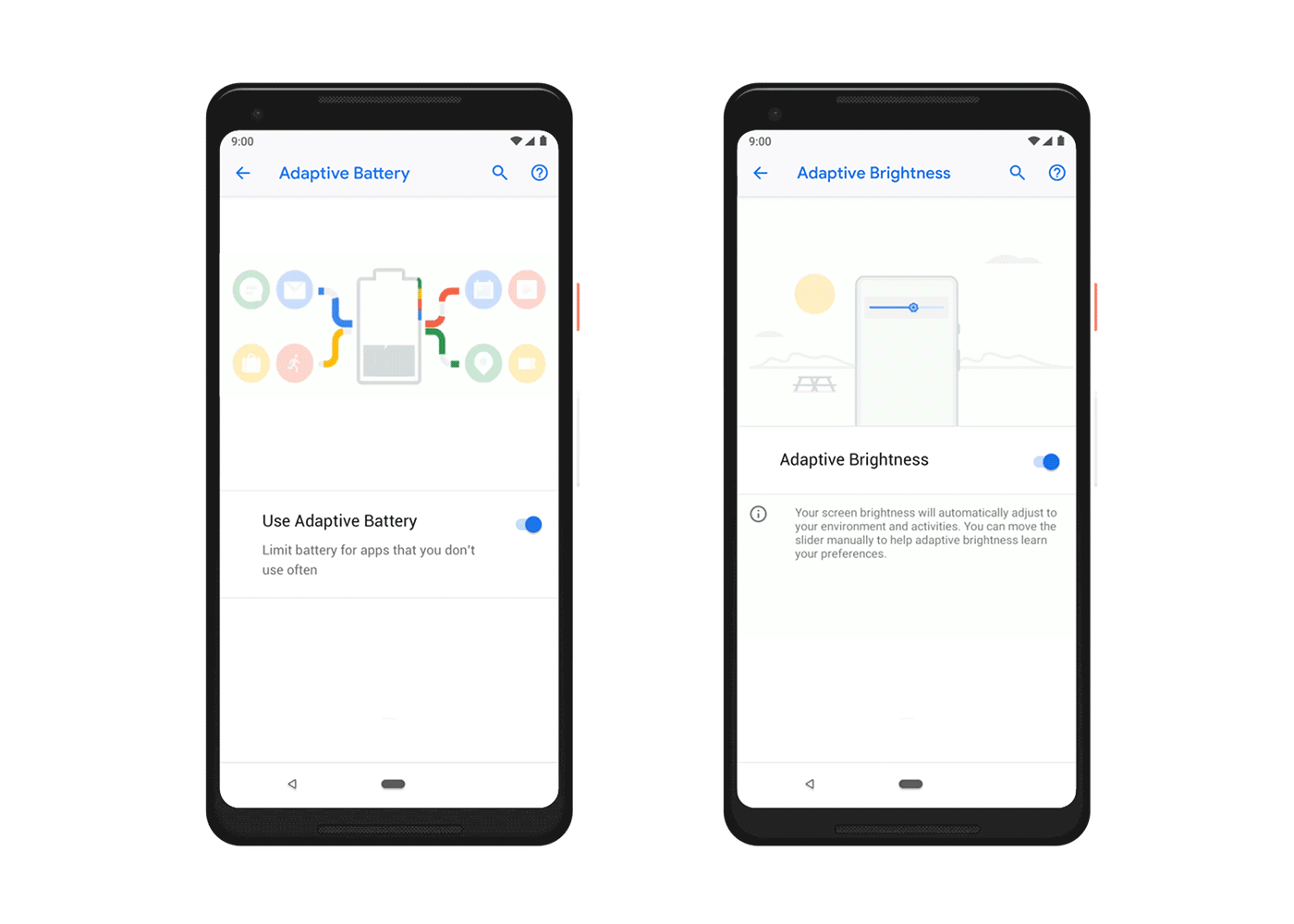 Among its many new features Android Pie version 9.0 comes with Adaptive Battery (learns which apps and games you use the most to prioritize for them; Adaptive Brightness (learns how you like your brightness set in various apps, games and scenarios: day, night, etc); Apps Actions (will try to predict as accurately as possible what you'll do next based on your context); Slices (Pie slices – will display relevant information from owners favourite apps, kind of, like a quick glance).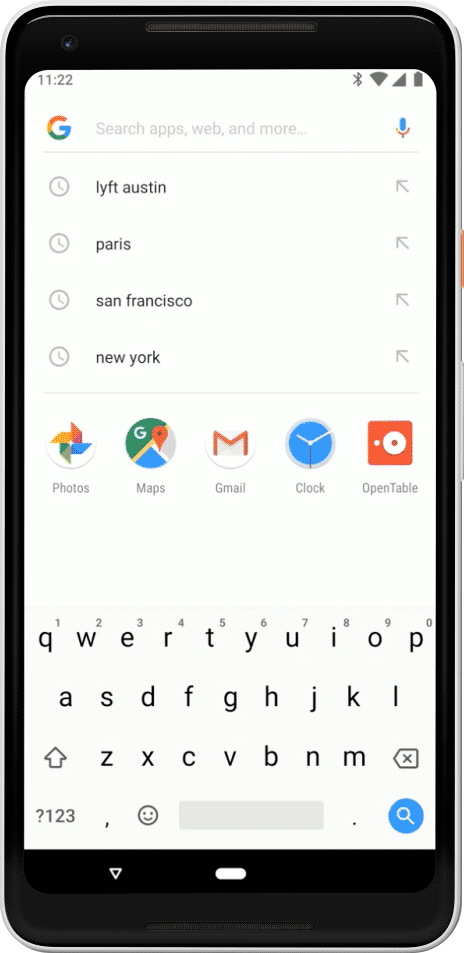 Google's Android developers also introduces a new system navigation with one single Home software button. This is basically a Gestures based navigation menu, like the one we've seen on Apple's iPhone X last year. Another interesting software feature is the Smart Text Selection (which recognizes the meaning of the text you're selecting and suggests relevant actions).
There is a redesigned Quick Settings, a new way to take screenshots and editing them, new way to manage your notifications, simplified volume controls. Also a new Dashboard to make the user more aware of how much time is spending staring at the screen, new Do Not Disturb mode which will silence the smartphone notification sounds but also any visual notifications which pop up on your screen in order to avoid any sort of interruptions. And then there is the Wind Down feature which switches on Night Light and Do Not Disturb fading the screen to grayscale before bedtime.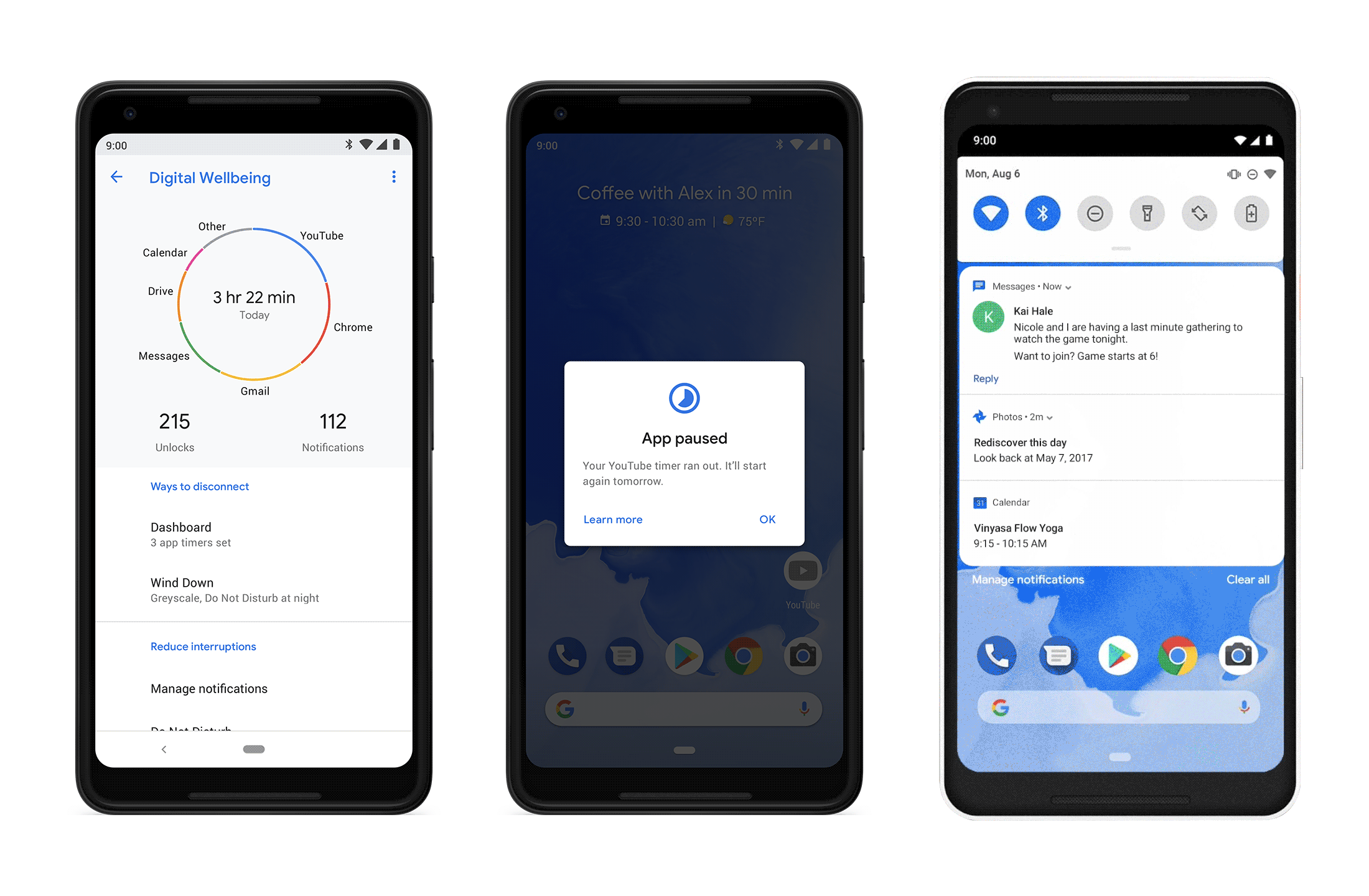 Android Pie version 9.0 is also more secure in order to protect all credit card information stored on any device running the latest version of Android, but also adds TLS by default and DNS over TLS to help protect all web communications and keep them private.
As of today Google will begin rolling out over-the-air (OTA) the update to Android 9 onto Pixel phones. All handsets included in Google's Beta Program from Sony, Xiaomi, HMD Global, Oneplus, Oppo, Vivo and Essential will receive the firmware upgrade by the end of this fall. In this Fall phase all qualified Android One devices will also make the jump to Android Pie version 9.
And Google is not stopping here, it is closely working with other smartphone makers to bring Android 9 to as many devices as possible.
To learn more about Android 9 Pie, please visit Google's Android official website and Android Developers page for more technical stuff.