After releasing Android P Developer Preview in mid-March, at Google I/O 2018 the search giant introduced Android P beta version, which thanks to project Treble is already available for download and installation on more than a handful of smartphones: Nokia 7 Plus, Xperia XZ2, Xiaomi Mi Mix 2S, Oppo R15 Pro, Vivo X21, OnePlus 6, and the Essential Phone.
The new iteration is developed around three main things: Intelligence (Machine learning), Simplicity (Android User Interface), Wellbeing (disconnect from time to time from your smartphone).
Android P beta comes with an intelligent way of optimizing the battery usage in a smartphone. For that Google partnered with Deep Mind, and thus the system adapts to every users usage patterns in order to save battery and run only the apps and services the user needs during the time the screen is on mostly. The system is now able to predict which apps/services you'll use next through App Actions, and it has a 60% prediction rate!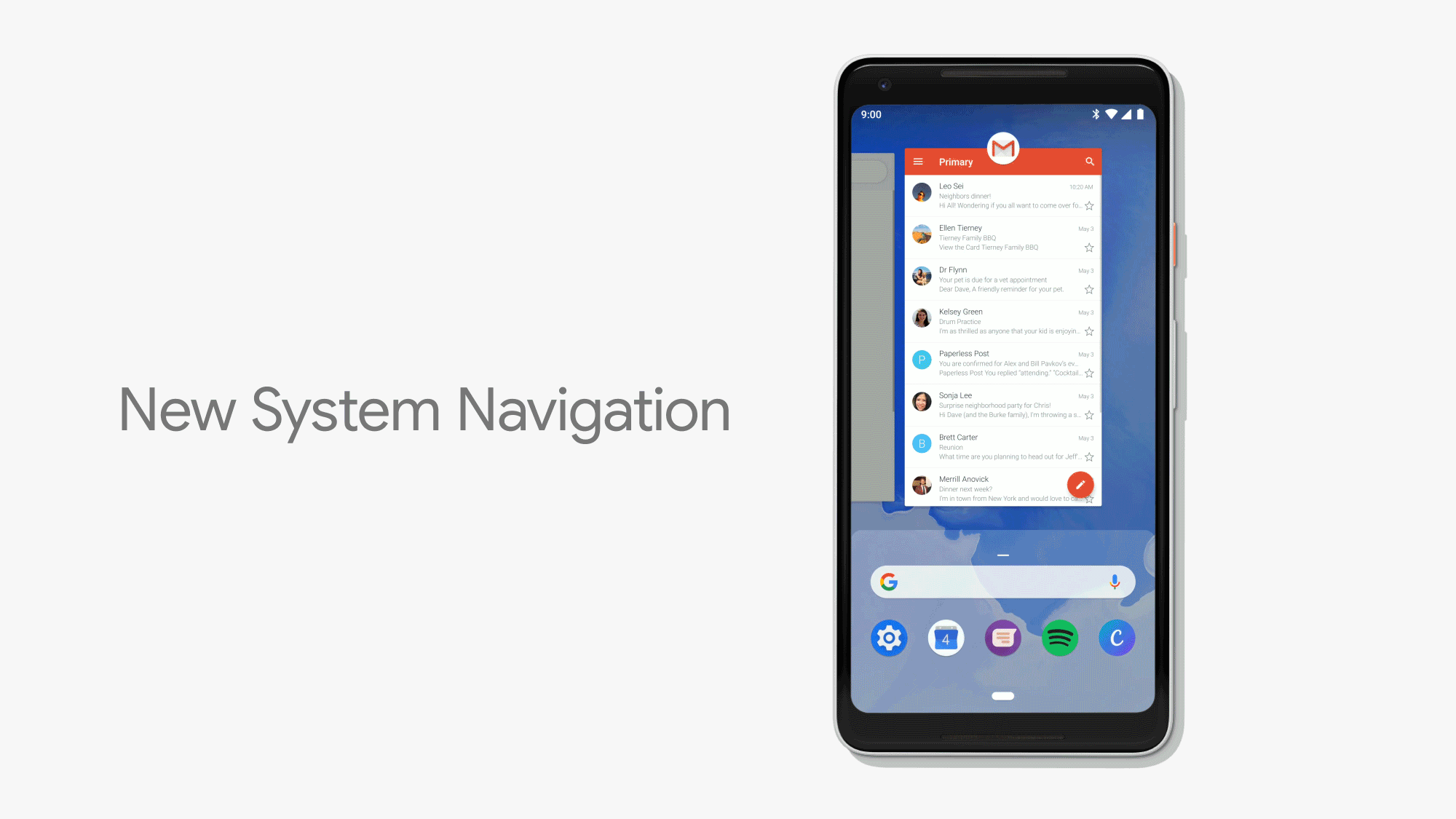 Android P Beta comes with a new UI, that's easier to browse through it that bears an uncanny resemblance to Apple's iOS. It even integrates navigation menu based on gestures like the iPhone X, which is cool but still copied from its competition (see gif above).
The new Android P OS version has a 'Shush' feature that silences your device if you turn it with its face down, meaning it can no longer vibrate, the notification LED cant blink to notify the user, no sounds and no always-on display notifications either. Think of Shush as a feature similar to airplane mode + total silence, but without cutting the mobile or wi-fi data connection.