While Motorola and Virgin Mobile have been quiet about the release of the Motorola Triumph, it seems that People Magazine has let the cat out of the bag.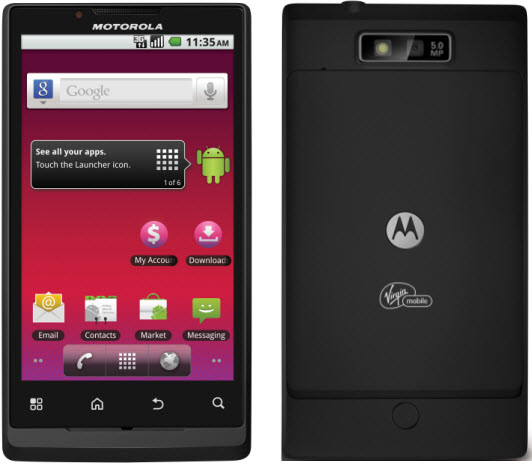 An image that was shared with the Virgin Mobile Facebook page seems to point to an upcoming release date of August 19. As far as the public is aware, the Triumph is a solid device for the prepaid carrier. It doesn't even have Motorola's proprietary skin, which used to be called MotoBLUR. This is due to a decision by virgin, who want all their Android phones to run a stock version of the OS.
The Triumph is slated to be the best smartphone in the Virgin Mobile line up. Its specs include a 5MP back camera with flash, a VGA front-facing camera, and 512 MB of RAM. It is set to ship with Android 2.2 (FroYo).  The full spec sheet is available to view online.
Motorola Triumph is not getting the press it should be. I feel that there is a two fold reason for this. The first reason is the fact that it was announced with the highly anticipated Motorola Photon, which is headed for Sprint in the US. The second reason is the fact that it is a prepaid phone. Despite being prepaid, Virgin is one of the more affordable carriers in the US.